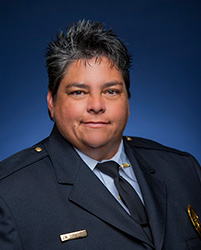 Animal Control
---
Hours
Monday – Friday: 10:00 AM – 6:00 PM
Saturday: 9:00 AM – 4:00 PM
Locations
Animal Control Headquarters
1396 Government Circle
Jonesboro, GA 30236
770-477-3509
Animal Control Adoption Center
3199 Anvil Block Road
Ellenwood, GA 30294
770-603-4199
In September of 1990, the Animal Control Unit, formally a separate county agency was merged with the police department.
Responsibility
The Clayton County Police Department Animal Control Unit is responsible for the enforcement of laws pertaining to animals. The unit also accepts abandoned or orphaned animals from Clayton County residents, which are placed for adoption. The laws fall into two categories, The Official Code of Georgia Annotated (O.C.G.A.) and the Clayton County Code. Clayton County Codes are enforced by the Animal Control Officers. Animal Control Officers are Civilian employees who are sworn to enforce Clayton County Code. The Animal Control Officers handle the care, pick up and investigations of animals found to be in violation of Clayton County Code.
The Felony Animal Cruelty Law is found in the Official Code of Georgia Annotated (O.C.G.A.). Violations of the O.C.G.A. have to be investigated by a P.O.S.T. certified law enforcement officer. Therefore, the Clayton County Police Department has a certified police officer assigned to the Animal Control Unit to investigate violations of animal law found in the Official Code of Georgia Annotated. The Clayton County Police Department, Animal Control Unit does not handle wildlife, or pest control, in or outside of your home. Private companies provide this service for a fee. The only wildlife the unit handles are those animals suspected of having rabies or are a danger to human life.
Animal Care
Stray and owner released animals are housed in our facility located at 1396 Government Circle, Jonesboro, Georgia and our Adoption Center facility located at 3161 Anvil Block Road, Ellenwood, Georgia. Animals are cared for by compassionate and dedicated staff. Animals are treated with dignity and respect while they are in the care of the Clayton County Police Department.
Animal Reclaim
Owners wishing to reclaim their animals should provide proof of ownership along with proof of rabies vaccination and proof of sterilization. If the animal does not have the current rabies vaccination or proof of sterilization, the animal can still be reclaimed, however, additional fees apply. Animals owners are charged a reclaim fee as well as a per-day board fee. As with the adoption, a valid form of identification is required for reclaiming the animals. Some owners may not be able to reclaim their animals due to pending court cases.
Investigations
There are a wide variety of laws regarding animal care and ownership. The most notable violations involve cruelty and animal fighting. Animal Cruelty can take many forms; from intentional, malicious behavior, to mere neglect. Animal Cruelty is covered by laws which differentiate by behavior; felony treatment for intentional malicious behavior towards animals, and, misdemeanor treatment for neglect of animals. There is a strong link between animal violence and violence against people. Many of the most notable serial killers started off by killing and torturing animals. The link is often overlooked by investigators who have no experience dealing with animal issues and animal investigators often overlook the connection between animal violence and human violence. By making Animal Control a part of the Police Department, Clayton County has helped eliminate the missed connection. Often times animal cases turn into cases involving other criminal activity towards humans. Please report suspected animal cruelty cases. Your report may lead to other crimes being discovered. Persons reporting animal cruelty are covered by the new Animal Cruelty Law. Persons who report suspected animal cruelty will bear no criminal or civil liability. Animals must be provided fresh water and food daily, adequate shelter, current shots yearly and can only be tethered with the use of a "Trolley" or "Runner" system. If a neighbor is not providing all of the above, this constitutes as "Prohibited Treatment" which is a county ordinance violation.
Current Information
We at Clayton County Police Animal Control have formed a very strong working relationship with pet rescue groups and the Clayton County Humane Society in our attempts to reduce the euthanasia rates of animals that come into our shelter.
FAQ's
How do I turn in my dog?
You must have a valid Federal or State issued identification. You must be a resident of Clayton County and you must have some proof of residency. (Your address on your current drivers license will be good proof of residency.)
How much does it cost to turn in my dog or cat?
There is $50.00 surrender fee on dogs and a $25.00 surrender fee on cats. Litters of kittens or puppies under 3 months will constitute as one (1) adult animal fee.
Will you pick up my dog or cat?
We do not pick up owner released animals. The animal is your responsibility, so if you want to release the animal you have to make arrangements to get the animal to our shelter.
Why is it taking so long for you to get to my call for service?
The Animal Control Unit handles between 50 and 75 calls a day for service. The Unit generally runs two trucks on the road for the entire county. The Unit handles calls based on the priority of the call. An injured animal will take priority over a loose dog.
My neighbor's dog is keeping me up at night! Can you come over here and shut him up?
We can not come and talk to your neighbor about his dog unless you want to prosecute them for violation of the nuisance animal code. Unfortunately, we do not have the manpower to give warnings, however, if you want to take your neighbor to court, we will issue a citation based on your testimony, and will require your court appearance. There is a proper procedure you must follow to file a nuisance complaint against your neighbor. Contact Animal Control for additional information on this procedure. A better way to handle the situation is to talk to your neighbor before involving Animal Control. Most people will be considerate of your problem with their animal.
I want you to come and get my cat out of my tree!
Cats that climb trees will come down when they are ready to do so and think they are safe. Any attempt to get the cat down only results in the cat becoming more frightened. Remove any dogs or other animals that might be causing the cat stress. Leave the cat alone and the cat will come down.
Should I report a dog bite?
Yes, you are required to make a report when a dog or cat bites a human.
How do I report Animal Cruelty?
You can call the Animal Control Unit at 770-477-3509, or if it is after normal business hours and you are witnessing the abuse happening, call 911. Other abuse such as neglect can be reported to our voice mail at 770-477-3509. Please leave a valid Clayton County address in reference to the location of the animals you are calling about. Remember that 911 is for emergencies only!
How do I know if my pet has been impounded by Animal Control?
You can view animals added to the system on the Pet Harbor website.
Make sure to click the link on "I LOST MY PET" so it will show all animals in the facility not just the currently adoptable animals.
Also, the Clayton County Police Department Animal Control unit maintains a Facebook page. It can be viewed at  https://www.facebook.com/ClaytonCountyAnimalControl1/ This page is regularly updated but we recommend you come to the animal shelter. No one knows their pet better than the owner.
Our policy is that the owners of missing animals must come to the shelter and personally see if their animal is in custody. There are far too many animals in the shelter for staff to verify if your animal is in our custody. Only you or someone who knows the animal can tell if it is here.
Where is the Animal Control facility located?
We are located at 1396 Government Circle, Jonesboro, Georgia 30236. We are at the corner of Ga. Hwy 138 @ Government Circle. We are behind the Clayton County Police Department Headquarters Building. Our Adoption Center is located at 3161 Anvil Block Road, Ellenwood, Georgia 30294.
Can we bring our animals in to receive veterinary treatment?
No, we are not a humane society. Our duties are the enforcement of laws pertaining to animals. There are resources offered by private agencies, however, we provide no such care at our facility. We will be offering a low-cost spay/neuter clinic and low cost vaccine clinic monthly but you must call for details.
I called Animal Control, and the dog I called about is still here in my yard!?
If the dog runs from the officer, they may not be able to catch it. We do offer live traps to capture dogs and cats. Persons can request a trap, however, the supply is limited. If you know the owners of the animal, we can have an officer respond to issue the owner a citation based on your statement. This action will require your appearance in court to testify about the violation. If you can catch the dog and place it in a fenced yard or other enclosure, that would help assist us in catching the dog. Do not attempt to catch the dog if you are not familiar with the dog or if the dog is known to be aggressive.
Will you come out and pick up a cat?
We can not catch cats. We offer cat traps for persons to use. The cats are brought to the shelter by the person trapping the cat. We loan the traps for a week at a time. We have limited traps available, so call in advance to see if a trap is available.
How much does it cost to reclaim my pet?
All fees are charged in accordance with Clayton County ordinance 14-253 and the fees vary based on several factors. These include, whether or not the pet has a current Rabies vaccination, whether or not the pet has been Spayed / Neutered and how many times the pet has been impounded by the Animal Control unit. Some of these fees are listed below, but please call for exact amounts.
Vaccinated Cats and Dogs (These fees do not apply to unvaccinated pets)
First offense $25.00
Second offense $50.00
Third offense $100.00
Subsequent offenses $150.00
In addition to the above fee, the owner of a dog that has not been spayed or neutered shall pay an additional fee of $100.00 to reclaim the dog.
Other Animals
These fees are for each offense
Rabbits, poultry/ birds $25.00
Other animals $50.00
In addition to the aforementioned fees, the owner of an impounded animal shall pay a kennel fee for each day the animal is boarded. This fee is $10.00 per day for cats and dogs. Owners of cows, horses or similar animals shall pay a daily boarding fee of $50.00 per animal. The fee for aggressive and/or Bite animals is $15 per day boarding.
Does the Clayton County Police Department Animal Control Unit accept major Credit / bank cards?
Unfortunately not. All fees must be paid in cash at the time of the transaction.
How long will the Clayton County Police Department Animal Control Unit hold my pet?
All pets are required by Clayton County ordinance 14-246 to be held for a period or three (3) days. At the end of these three days the pet shall become the absolute property of the Animal Control Unit. The pets are then available to be adopted.
How do I adopt a pet from the Animal Control Unit?
Once you come and pick out your new pet, there is a small application that you will complete. Once the paperwork is complete, there is an adoption fee.
Below are the fees for adoption:

Dogs: $95, which includes- Spay/Neuter, Rabies Vaccination,  and Microchip (A Heartworm test can be added for an additional $25 with a six month written prescription for heartworm preventative – to be filled by the citizen)
Cats: $65, which includes- Spay/Neuter, Rabies vaccination, and Microchip.