We invite you to explore a career with Clayton County Police Department and join the team in serving the citizens of Clayton County.
Please click here to view our current openings.
*For any questions or concerns feel free to contact the Recruitment Hotline at (770) 477-3534*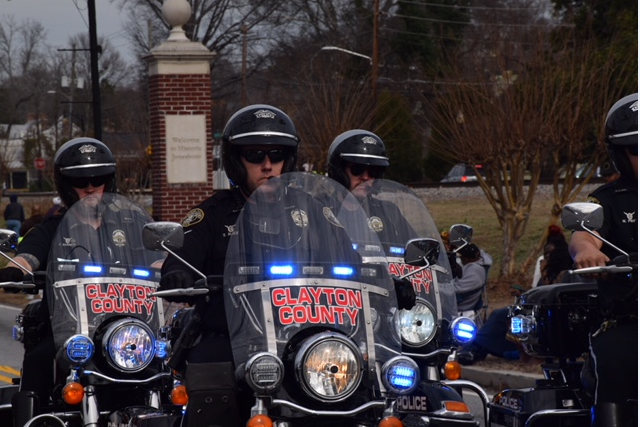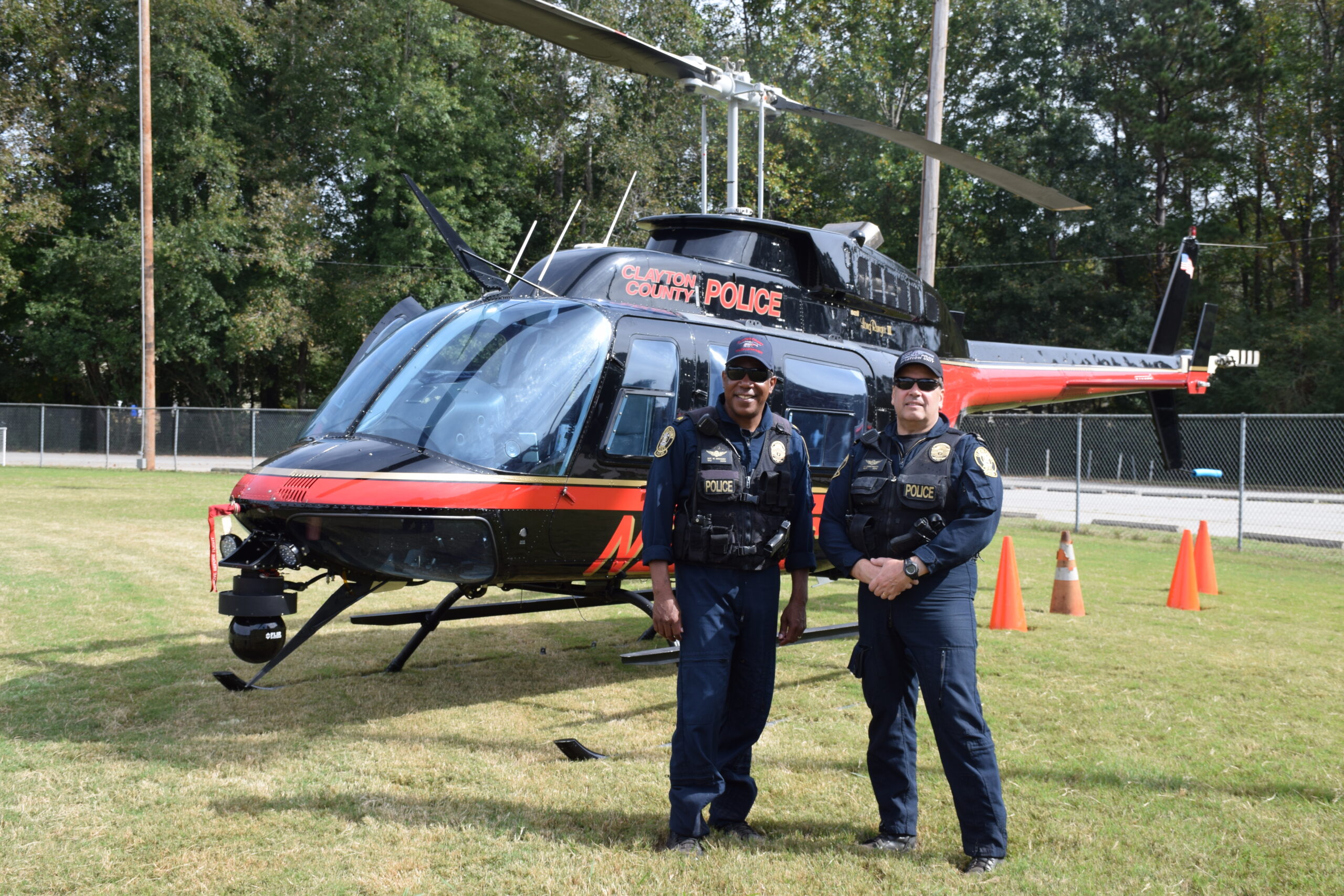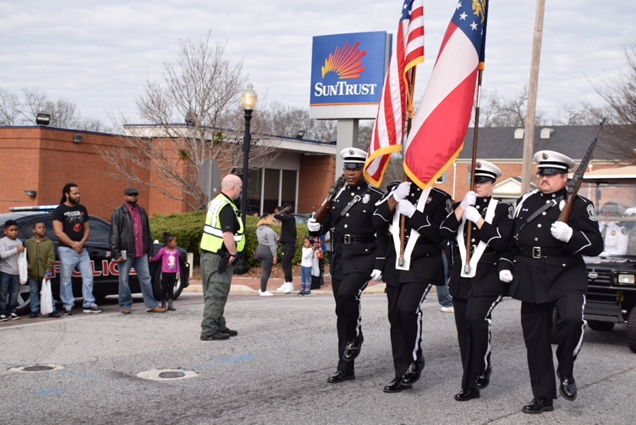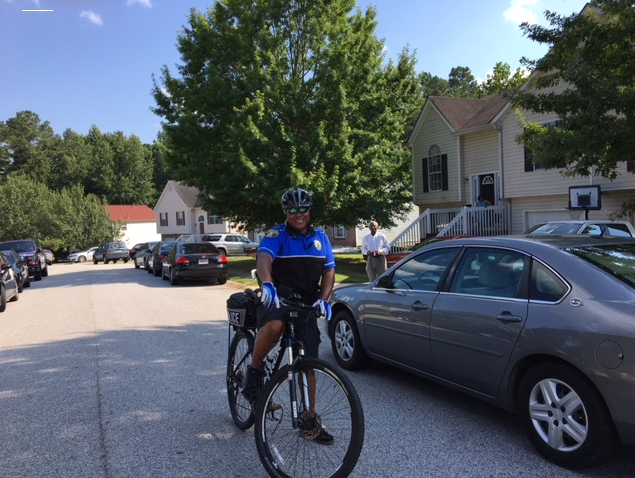 One Mission. One Vision. Your Future.
---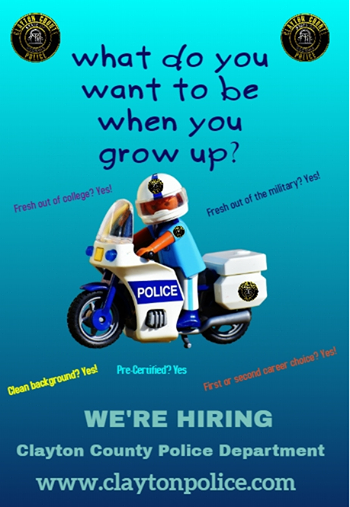 Application Process
JOB APPLICATION:  Your first step will be to complete the application on-line through the Clayton County Human Resources website: Employment Opportunities NOTE: Please read all documents included with the selected job announcement and following any mentioned instructions accordingly. SWORN APPLICANT WRITTEN & PHYSICAL TESTING: All sworn personnel will be required to take the Departmental Physical Agility Testing in order to complete the hiring process. Non-GA Post Certified Peace Officers will be required to complete and submit passing entrance exam scores prior to taking the Physical Agility Test. BACKGROUND INVESTIGATION:  The background investigation normally takes several weeks and is conducted by the Clayton County Police Department.  Sometimes the investigation takes longer, particularly if you have had past jobs or residences in other cities or states because the Police Department has to wait until its letters of inquiry are answered and returned. The background investigation shall include the following:
Verification of candidates qualifying credentials, educational achievement, current and past employment, age, residence, citizenship and driver's license.
Review of the candidate's criminal and traffic records, if any.
Interviews with prior employers, neighbors and at least three (3) personal references of the candidate.
Any other information required by the Georgia Peace Officers Standards and Training Act.
INTERVIEW WITH THE CHIEF OF POLICE FOR CONDITIONAL OFFER OF EMPLOYMENT POLYGRAPH EXAMINATION MEDICAL EXAMINATION PSYCHOLOGICAL EXAMINATION CONFIRMED START DATE…ONCE ALL STAGES ARE PASSED
Salary/Benefits
The Clayton County Board of Commissioners approved for these entry salaries of Clayton County public safety employees to go into effect on July 1, 2018.
| | | | | |
| --- | --- | --- | --- | --- |
|   | Police Recruit | GA P.O.S.T. Certified | GA P.O.S.T. Certified w/3 yrs. experience* | GA P.O.S.T. Certified w/6 yrs. experience* |
|  High School |   $41,532 |   $43,647 |   $45,870 |   $48,207  |
| Associates Degree |   $43,087 |   $45,283 |   $47,612 |   $50,037 |
| Bachelors Degree |   $44,645 |   $46,921 |   $49,420 |   $51,938 |
Salary is paid bi-weekly. Overtime is paid at a rate of 1½ times base hourly salary after 171 hours worked in a 28-day cycle per Federal Fair Standards and Labor Act guidelines. If your assignment requires "On-Call" status, call back pay is paid at 1½ times base hourly salary. Insurance
Health, Dental, Vision, Short and Long Term Disability, and Life
Uniform and Equipment Allowance for Sworn Personnel
$550.00 per year
Paid Time Off
Annual Leave, Sick Leave, and Holiday Pay
Paid Military Leave
Up to 18 days per year
Pension / Retirement Plan
Clayton County offers an excellent retirement package for all full-time, vested employees. Ten (10) years of continual full-time service is required for vested status. Full retirement of 64% is based on the average of the last three years of salary at age 55 after 32 years of service; unused annual leave and sick leave may apply towards reduction of retirement date. The employee contribution to the Pension Plan is 7.5% pre-tax, and Clayton County contributes 13.9%.
Other Information
Candidates for Police Officer should refer to the following guidelines:
All requests for employment must go through the Clayton County Human Resources Office.
You must be 21 years of age by date of hire to work as a police officer with the Clayton County Police Department.
Title 35, Chapter 8, Section 8 of the Official Code of Georgia (O.C.G.A.) known as the "Georgia Peace Officer Standards and Training Act" enumerates specific requirements that a candidate shall meet to be eligible as a peace officer in the State of Georgia. If you do not meet any one of the requirements enumerated in OCGA 35-8-8, you shall be deemed ineligible for a peace officer position with the Department.
O.C.G.A. 35-8-8. Requirements for appointment or certification of persons as peace officer.
(a) Any person employed or certified as a peace officer shall:
(1) Be at least 18 years of age;
(2) Be a citizen of the United States;
(3) Have a high school diploma or its recognized equivalent;
(4) Not have been convicted by any state or by the federal government of any crime the punishment for which could have been imprisonment in the federal or state prison or institution nor have been convicted of sufficient misdemeanors to establish a pattern of disregard for the law, provided that, for purposes of this paragraph, violations of traffic laws and other offenses involving the operation of motor vehicles when the applicant has received a pardon shall not be considered;
(5) Be fingerprinted and a search made of local, state, and national fingerprint files to disclose any criminal record;
(6) Possess good moral character as determined by investigation under procedure established by the council;
(7) Have an oral interview with the hiring authority or its representative to determine the applicant's appearance, background, and ability to communicate;
(8) Be found, after examination by a licensed physician or surgeon, to be free from any physical, emotional, or mental conditions which might adversely affect his exercising the powers or duties of a peace officer; and
(9) Successfully complete a job related academy entrance examination provided for and administered by the council in conformity with state and federal law. Such examination shall be administered prior to entrance to the basic course provided for in Code Sections 35-8-9 and 35-8-11. The council may change or modify such examination and shall establish the criteria for determining satisfactory performance on such examination. Peace officers who do not perform satisfactorily on the examination shall be ineligible to retake such examination for a period of six months after an unsuccessful attempt. The provisions of this paragraph establish only the minimum requirements of academy entrance examinations for peace officer candidates in this state; each law enforcement unit is encouraged to provide such additional requirements and any preemployment examination as it deems necessary and appropriate.
(b) Notwithstanding the citizenship requirements provided for in paragraph (2) of subsection (a) of this Code section, the council may adopt procedures and requirements whereby an applicant for certification as a peace officer who possesses unique talents and skills in the training and handling of police dogs and who is not a citizen of the United States may be certified as a peace officer if he shall be otherwise qualified.
Where do I take the written exam(s)?
Applicants can take (1) of the following written exams at local Technical College or University. The following exams will be used by the Clayton County Police Department for the written portion in applying for the position of Police Officer. Applicants must submit scores based on the requirements mentioned below in accordance with OCGA § 38-8-8. Test Sub-Test Minimum Score Requirements Accuplacer Reading 55 Writing 60 Numerical* 34 ASSET Reading 38 Writing 35 Numerical* 35 COMPASS Reading 70 Writing 32 Numerical 26 SAT Verbal/Critical Reading 430 Math 400 ACT Verbal/English & Reading 18 Math 16 CPE Reading 75 Math 75 English 75
How do I submit my ACCUPLACER Scores?
Your official copy of passing test scores can be submitted in-person or by mail to the Clayton County Police Headquarters, Background and Recruiting Unit, 7911 N. McDonough Street Jonesboro, Ga 30236.
Will I be familiar with the agility course before I take it?
Yes, the Background and Recruiting Unit will give a presentation and a walk through before you are officially timed on the test.
What are some of the background issues that might disqualify me from the process?
Automatic Disqualifiers are explained thoroughly under the Human Resources Job Announcement; however any questions should be directed to the recruiting unit by calling the Recruitment Hotline at (770) 477-3534.
How long will the background process take?
The background process can take as little as 30 days depending on the information disclosed, however, some backgrounds may be longer based on the information that needs to be researched. Note: your initial application filed with Human Resources is good for up to a year.
How can I expedite up the background process?
Honesty and thoroughness will expedite your process, the longer you take to submit required documents or provide truthful explanations the longer you process will be.
How long is the Police Academy?
The CCPD Police Academy is approximately 11 weeks in length, however, Ga. Post Certified Officers with less than 24 months of patrol experience will be required to attend and complete the 11 week academy. Ga. Post Certified Officers with over 24 months of patrol experience will may be required to in house training.
How do I contact a Recruiter?
How do Promotions/Transfers work at Clayton County Police Department?
Officers with the Department who have maintained five years of continual service are recognized as Police Officer III. Officers are eligible to apply for the rank of Sergeant after three continuous years of service. Promotions to the ranks of Sergeant, Lieutenant, Captain, Major, and Deputy Chief are made by the Chief of Police in accordance with Clayton County Civil Service Rule, Police Department Promotional Procedures.
The rank of Detective is an appointment made by the Chief of Police, and this assignment is at the discretion of the Chief of Police.
Lateral transfers to specialized units within the Department are available to qualified officers. Specialized units include but are not limited to Tiger Unit. Unit, Traffic Unit, Motorcycle Unit, DUI Unit, Accident Investigations, Aviation Unit, Narcotics Unit, Crime Scene Investigations and Criminal Investigations Division.