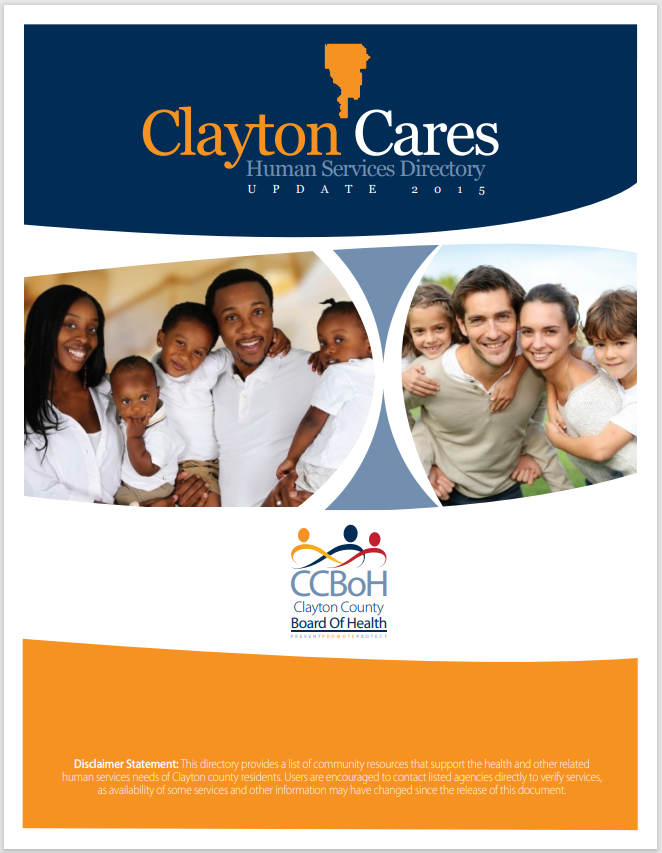 The Clayton County Police Department, in partnership with the Clayton County Board of Health, would like to make available the Clayton Cares Human Services Directory so that members of the community can better locate resources made available to provide necessary life essential services.
Please click the image above to view the document.
Victims of family violence may also reach out to the Clayton County Police Department for help in locating services needed to remove themselves from dangerous home environments by calling (678) 610-4787 and speaking with a social worker.
A guidebook that contains helpful information and resources can also be downloaded by clicking the image above.
For more information, you can also go to the Facebook page in the left menu to speak with someone from the Clayton County Task Force Against Violence