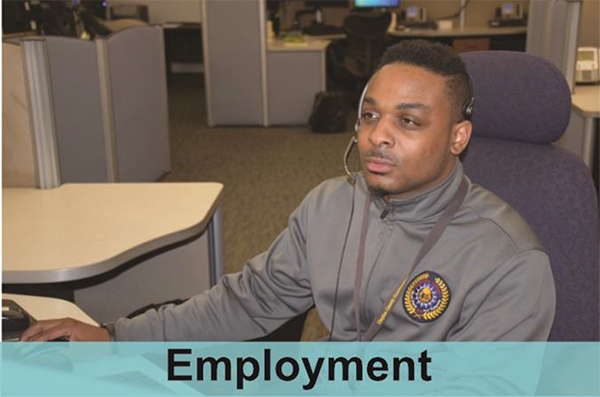 The Clayton County Police Department E911 Communications Division welcomes you to explore a career as a Dispatcher I, Dispatcher II, Dispatcher III or Part-time Call Taker. Our department is certified by the Commission on Accreditation for Law Enforcement Agencies (CALEA) and serves as the dispatch center for the Clayton County Police Department, Clayton County Sheriff's Office, Clayton County Fire & Emergency Services as well as the cities of Riverdale, Jonesboro, Forest Park, Lake City, Morrow and Lovejoy.
This career field is ideal for a person with good communication and multi-tasking skills, and the ability to work under stressful conditions.
See if you are qualified to join the team of unseen heroes who are often the first point of contact for citizens in need of emergency services and help make a difference in someone's life.

Job Description
Using a computer-aided dispatch system (CAD), a 911 operator receives emergency calls requesting police, fire, medical or other emergency services. The operator must determine the nature and location of the emergency, determine priorities, and dispatch police, fire ambulance or other emergency units as necessary and in accordance with established procedures.
Minimum Qualifications/Disqualifiers
High school diploma or GED; little or no previous experience or training. Must be at least 18 years of age. Must be a citizen of the United States or repatriated or naturalized citizen of the United States. Must obtain and maintain State of Georgia Telecommunications, Emergency Medical Dispatch, Cardiopulmonary Resuscitation (CPR) and First Aid certifications. Must pass a background investigation and obtain a GCIC (Georgia Criminal Information Center)/NCIC (National Criminal Information Center) certification within one year of hire date. May be required to attain and maintain additional certifications specific to assigned unit.
Salary
| | |
| --- | --- |
| Communications Dispatcher I | $37,603 |
| Communications Dispatcher II | $39,517 |
| Part-Time Call Takers | $15.11 per hour |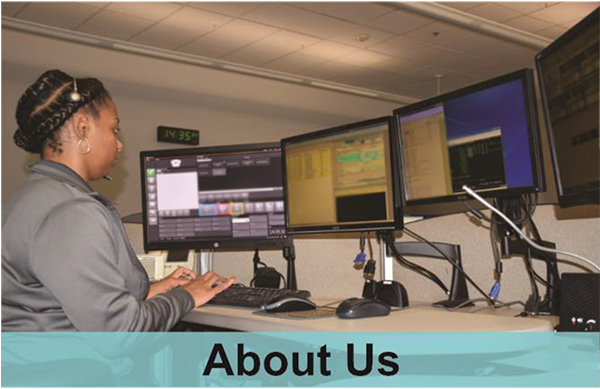 Our Department
The mission of the Clayton County Police Department E911 Communications Division is to be committed to providing quality communication services to the citizens of Clayton County. We will also maintain the highest professional standards and strive towards excellence through strong community relationships while meeting the public safety needs.
The vision of the Clayton County Police Department E911 Division is to be dedicated in providing emergency communication services throughout the public safety community by integrating these services, a strong sense of confidence, commitment, and trust will ensure a level of pride for all Clayton County citizens.
The Clayton County Police Department E911 Communications Division answers approximately 1,050 emergency calls and 930 non-emergency calls daily, totaling approximately 685,000 calls each year.
All E911 employees are CPR and Emergency Medical Dispatch (EMD) certified, enabling them to give life-saving instructions until help arrives.
Our department subscribes to the Language line which can translate over 140 languages. It is normally accessed by using three-way calling.
Our department operates with two (2) twelve hour shifts with rotating days off. Our department is a 24-hour monitoring dispatch.